We graduated 215 new web developers and data scientists this year! Each one of them had their own unique journey that led them to NSS and we could not be more proud of the work they're doing in companies all across Middle Tennessee (and a few beyond). Here are some of their reflections on how their lives have changed in 2019.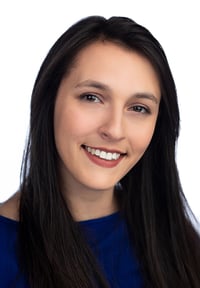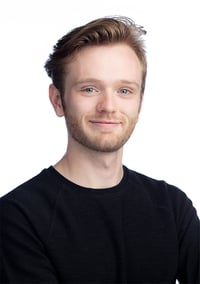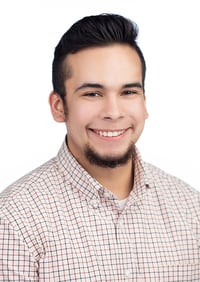 Brittany Ramos-Janeway || Web Development Cohort 29
The end of 2018 found Brittany Ramos-Janeway working at a warehouse and about 6 weeks into the web development bootcamp. Now she's a feature developer at Maize Analytics working on a tool that helps hospitals audit accesses to patient data. Brittany shared, "I've been there for almost five months and it is the best place I could have landed. I already feel like an integral part of the team and I've learned more than I could have anticipated in such a short amount of time."
Sam Britt || Web Development Cohort 31
Last year, Sam Britt was working at a local BBQ restaurant, and now he's a software developer for a consulting firm. "I've been here for one month, have deployed some code to production, and am juggling four different projects simultaneously," he exclaimed.
Selam Tekie || Data Science Cohort 2
Selam Tekie was working as an administrative assistant. After completing the Data Science bootcamp, she is now a Business Intelligence Analyst at Service Source.
Jordan Rosas || Web Development Cohort 29
Jordan Rosas was a few weeks into his NSS bootcamp at the end of 2018. After graduating in May, he found a job as a full stack software developer for an ed-tech company. He shared, "I have been here for six and a half months and have deployed many features in our ed-tech software. One of the coolest things I have done was develop a mobile application for a major freight company (a client for the same company) that tracks user location once they've entered a geo fence!"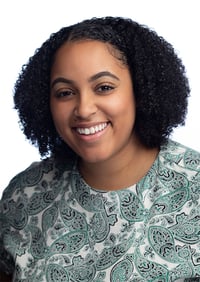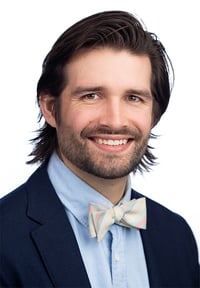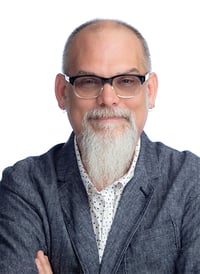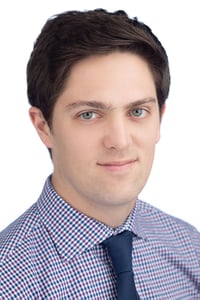 Jameka Echols || Web Development Cohort 31
Jameka Echols graduated from MTSU with a Computer Science degree in December 2017. A year later, she was still looking for her first job as a developer and working at a grocery store to pay the bills. Jameka attended NSS through Apprenti Tennessee and is now a .NET developer with A.O. Smith. She shared, "I've been working here for almost 4 months and have helped contribute to production code several times. I also have a project in which I am the sole developer on. Life is crazy in which a year ago I was ringing groceries and questioning my career choices. NSS has changed my life and I am so blessed to have had the opportunity to be a part of the community."
Nick Hansen || Web Development Cohort 29
Nick Hansen quit his job of six years a couple months before starting at NSS. He attended an info session that same night. He shared, "I needed a fresh start, and I was neck deep in it by the time December came around!" He's now a back-end developer at a Fortune 200 logistics company. "I started here in July 2019 and have been working on a new in-house application utilizing microservices," he said. "It is the most challenging and rewarding experience, and I am so thankful for the opportunity!"
Shane D. Wilson || Web Development Cohort E8
As part of our year long part-time web development bootcamp, Shane D. Wilson was several months into his bootcamp experience at NSS when December 2018 rolled around. He shared, "during the day I was feeling disenchanted with my decades long career in music engineering and mixing and wrapping my head around ReactJS at night." He's now working as a developer at FortyAU. "I'm becoming more comfortable in my role with each new day," he said. "It's such an incredible feeling to write some lines of code, hard refresh a web page and see data you were hoping to see populate the page."
Davis Thrailkill || Data Science 2
This time last year, Davis Thrailkill was working on his mid-course capstone, an interactive social determinants of health application, using R and RShiny. Today, he's a business analyst with HCA Healthcare's Physician Services Group. He explained his role, "I write SQL code and create visualizations with business intelligence tools to drive business decisions across multiple service lines within the organization."

John Achor || Web Development Cohort E7
At the end of 2018, John Achor was getting ready for the final push to graduate NSS in February. He was struggling to make ends meet despite working a full-time job while going to school at night. To stay afloat, he was living off of his credit cards. Now he's at Asurion in his second developer role and "making more money than I ever thought I'd see in my lifetime, on track to be debt free in 2020, and it's only up from here!"
Allison Collins || Web Development Cohort 29
Allison Collins was a few weeks into bootcamp and "thinking I'd never get a job because JavaScript made no sense to me." Now she's a junior back-end developer at a healthcare-adjacent company using a tech stack she didn't learn at NSS. She shared, "now I know I am able to learn whatever I need to learn. JavaScript still doesn't make sense to me."
Joey Driscoll || Web Development Cohort 32
A year ago, Joey Driscoll was bussing tables in Midtown. He recently started his first job as a developer at HPA, A Cognizant Company, which builds automation solutions. "After graduating NSS on September 20th, It took 12 weeks of diligent job hunting and 3 separate extensive interview processes before I was presented with an offer from HPA," he explained.
Trevan Young || Web Development Cohort 30
This time last year, Trevan Young was providing IT help desk support to Microsoft Software Engineers. Today, he is a Cloud Engineer managing web applications and servers for a financial company. "What's been awesome to me is learning how to use popular cloud services (AWS and Azure) and working in conjunction with software developers concerning future development plans," he shared.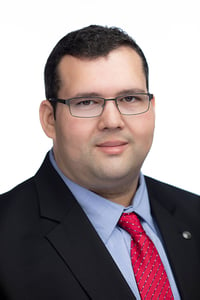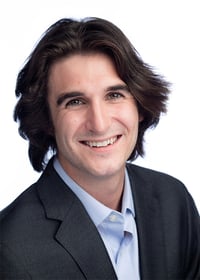 Daniel Figueroa || Web Development Cohort 27
Daniel Figueroa was a freelance graphic designer with no career growth opportunities and just enough income to pay his bills. In April, he started as a junior software developer for a mortgage company. He loves the team he works with and shared, "I've been given the reins on building a program for one of our company's departments in our internal web application."
Chris Morgan || Web Development Cohort 31
Chris Morgan was miserable in his outside sales job. He decided it was time to make a change, applied to NSS, and started walking dogs and dog sitting through an app called Wag while he went to school. He's been working for TriStar ITG for 3 months as an application engineer. He shared, "I have deployed a full stack application (AngularJS, ASP.NET, and SQL Server) into production. This application will be slowly rolling out to 16 hospitals across the TriStar division. I've learned AngularJS / Angular Material during this process, which I like better than React. It seems to be easier to work with as a C# / .NET developer. I've also taken my API development skills to a new level by using repository and interface patterns, JWT authentication in ways I didn't know was possible, and logging requests / responses for debugging (which has already helped us solve a problem very quickly). I've been using SQL more because we create our databases using SSMS, and sometimes need to make changes to our tables." The learning continues!
These are just a few of the 215 stories from our 2019 graduates. Could 2020 be the year you start a new career in tech? To start your journey, visit our homepage to see which bootcamps are currently accepting for applications.