Yesterday we wrapped up two successful days at the Nashville Analytics Summit. We had many great conversations with data and analytics professionals from around the region. Several of our recent graduates from our data science bootcamp were on hand to answer questions about the program and share their capstone projects.

We also had a group of six data science graduates share their bootcamp experience at one of the sessions. They spoke about their careers before the bootcamp, their career plans now, and presented their capstone projects.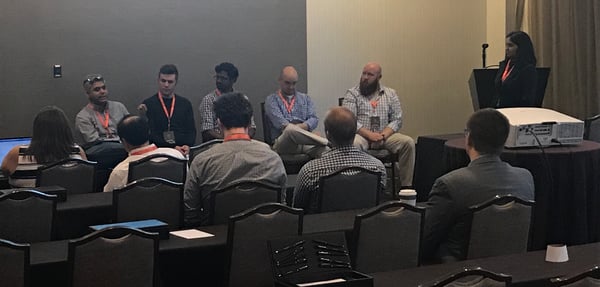 Mary van Valkenburg, our data science instructor, presented a workshop on Making a Map of Downtown Nashville Art Using Python. She walked participants through creating a map of public art in downtown Nashville using two datasets from metro Nashville's open data site.

It's exciting to see the energy around data science growing in Nashville.