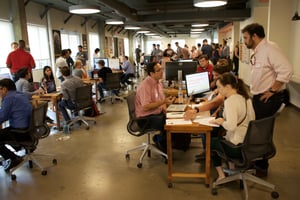 On Tuesday night our first data science cohort celebrated their graduation with Demo Day! Thank you to all the hiring managers and community members that came out to support Nashville's new data scientists.
Community involvement throughout our first cohort was key to our success. Whether you were a guest speaker, a mentor, a roundtable participant, or provided data and a data question, we could not have done this without your support.
Curious about our graduates' experience or projects? Visit their class website and listen to their podcasts below.
You can also check out photos from the event on Facebook.