This week we meet two cohort 21 graduates, Dan Certa and Dr. Teresa Vasquez. Both created capstones that make life a little easier for their users, whether it's a busy parent or an adult with autism.
Dan Certa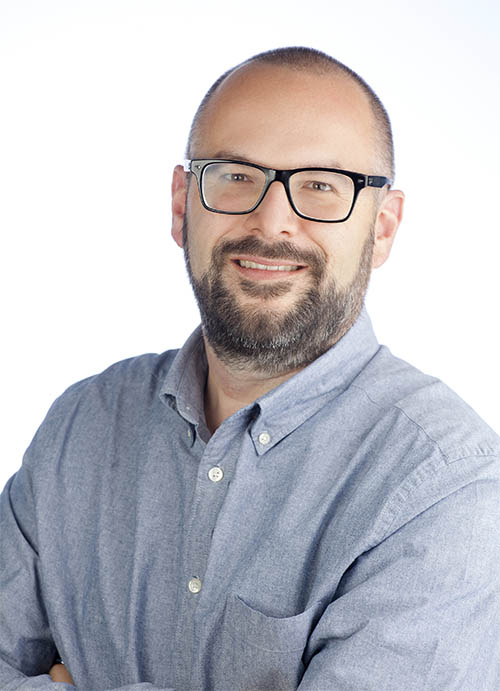 Dan Certa was a recording engineer and music producer and wanted to apply his experience in client-facing technical roles to a new field. His wife, who works with developers, suggested he give web development a try. Dan has always enjoyed making things work and has found that web development feeds that motivation. When exploring his options for bootcamp, Dan liked the comprehensive six-month curriculum and appreciated that NSS is a nonprofit.
There were a few roadblocks along the way, including one that was self-imposed.
It took a lot of effort to become comfortable asking questions and admitting I didn't understand something. Coming from a career where I typically had all the answers, embracing a beginner's mindset was a challenge.
Learning to ask questions is an important part of our bootcamp experience and it directly correlates to Dan's favorite part of the program…the people. He explained, "Being 'in it together' with great people (classmates and instructors} helped mitigate the inevitable frustrations." He also encouraged students to "have fun with it! It's just software."
Dan's capstones centered on his role as a parent and making things easier for busy parents. His front-end capstone, called TemperTracker, facilitates the collection, analysis, and visualization of behavioral data for both parents and behavior therapists. Dan shared, "I set out to create an intuitive, easy-to-use app for parents who need to track their child's challenging behavior. If a child's tantrums are of a frequency and/or severity to the point of impacting a family's quality of life, a behavioral therapist will ask parents to track a child's tantrums over a period of time. This data can assist therapists and parents in devising strategies to prevent these behaviors." The app is built with Bootstrap 4, AngularJS, ChartJS, and Firebase.
For his back-end capstone, Dan created an organization app called Kid Stuff that uses Optical Character Recognition to store all of the papers that come home from your child's school, including their art, homework, class notes, and extra curricular activities. Parents simply take a picture of the art, homework, or note with the camera on their phone. The app reads the images using OCR and makes them searchable. Parents can then save events to iCal and email documents as PDFs. Kid Stuff is built with Ruby 2.4.2, Rails 5.1.4, Bootstrap, PostgreSQL, AWS s3, OCR Space API, iCalendar, Paperclip and ImageMagick.
Dan recently accepted a position as a junior web developer for the Country Music Hall of Fame and Museum. He has also started to explore Functional Programming, Haskell in particular. He shared, "it's a fascinating and very different way of manipulating data than OOP."
Listen to Dan's interview with Clark Buckner about his NSS journey and check out his portfolio site.
Dr. Teresa Vasquez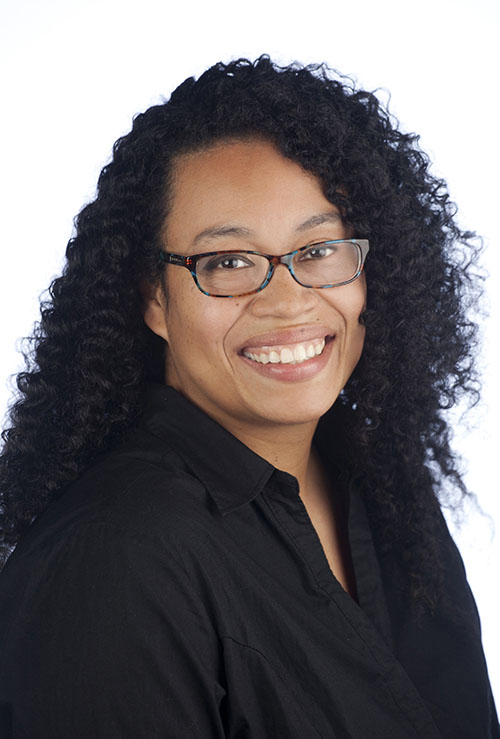 Dr. Teresa Vasquez is a lifelong learner who desires to impact society through her diverse education and experiences, energetic personality, and software development. After nine years as a front-end web developer, Teresa was laid-off and seeking a way to devote more time into her passion for the Autism community. She found herself telling her kids to chase their dreams, but she wasn't doing that herself. She was inspired to chase her own dreams by Katherine Johnson and Dorothy Vaughan when she took her girls to see the movie Hidden Figures.
During her tour of NSS, which all applicants receive when they come in to interview, Teresa knew the NSS community and learning environment was for her. Teresa shared, "I liked this environment to learn because I had never experienced one like that in all my years of education, so I was curious to see what the secret was."
During her six-months with Cohort 21, Teresa built relationships and found "her people," people who were just as crazy as she was to stop her life for a six-month bootcamp experience. She lived at NSS from open to close every day.
Teresa has always been honest about the roadblocks she's faced. The toughest obstacle during bootcamp was when her brother unexpectedly passed away mid-way through the program. Teresa shared, "my heart shattered. All my strength went along with him. I am still struggling with that, but I really thought I was going to have to quit." She wrote about many of her other roadblocks in her weekly blog.
As she dedicates her time to her job search, she's facing a new set of obstacles. She stated, "(people) don't often realize I had to work much harder than my peers and will have to continue that fight as a woman of color in getting placed." Teresa is all about relationships. And finding a workplace culture that meet her needs is important to her.
Teresa's advice for other students?
Prepare for the unexpected. Life happens, but if you allow it to control your dreams and goals, you will never be successful. Know yourself intimately enough to prepare for the times when you know you are going to want to quit and make a plan or an out for yourself that doesn't include quitting because you will regret quitting more I think. I felt so guilting staying in the program after my brother died because the program took me away from other important facets of life too, but it is a short-term sacrifice for a long-term gain. DON'T QUIT! And quitting isn't only not continuing. It is not being fully in class or there on a project because mental vacancy can set you up for failure too.
When planning her capstones, Teresa focused on her passion…Autism. She added, "I am very passionate about Autism especially adults living with High Functioning Autism, so I knew I wanted to create apps that included them and their needs, but I didn't want their weaknesses to be the focus of any app because no one wants an app like that. I wanted to solve real issues."
Her front-end capstone, ORBiS, creates a learning environment that is inclusive of all learning styles, including neurodiverse learners. ORBiS uses gamification and houses, like Harry Potter, to build a sense of belonging and encourage communication with like personality styles. The app was built with AngularJS, Firebase, Sass, Bootstrap, and ChartJS.
Magical Wardrobe, Teresa's back-end capstone, helps users choose an outfit based on what is in their closet. For individuals with High Functioning Autism, the app helps foster independence. A user can catalog the items in their closet and create outfits. When it's time to choose an outfit, with the push of a button, the app chooses an outfit based on the weather forecast. The user can then either select the outfit, or choose another outfit. Once they wear the outfit, it is taken out of rotation and placed in the hamper until it is clean again. Items can be marked clean individually or as a load. Unfortunately, Teresa's app does not actually do your laundry…yet. The app was built with Rails 5, Ruby 2.4.2, PostgreSQL, AWS s3, and Bootstrap. While her app may sound complicated, Teresa always keeps the user in mind. "People don't want a complex app," she said. "They want to login and know how to use it."
Currently, Teresa is learning C#, catching up on her reading, and building relationships. She shared, "I make sure to have coffee and/or lunch with at least 3 new people per week because I believe relationships are more important than a job; however, relationships can lead to a career, possibly, but that isn't why you should build relationships."
Check out Teresa's podcast with Clark Buckner where she shares about her NSS experience and what drives her. Also, visit her portfolio site to learn more about her projects.
I would encourage little black girls, black women, who are interested in tech to just try it, because it can change your world. It has changed mine. It has changed my family's life. The trajectory of my life is completely different.
Be sure to listen to all of the graduates talk to our friend, Clark Buckner, about their journey into development and about their experience at NSS.
Check out all of the recent grads on Cohort 21's class website.
Listen to more graduate interviews: