We ask all of our students to blog weekly about what they've learned. This practice serves two purposes. First, it's an easy way for students to start applying what they've learned week one. Second, when the learning gets tough, students can pause and reflect on how far they've come.
We asked Cohort 21 student, Dr. Teresa Vasquez if we could share her blog and she graciously agreed. If you want to know more about our bootcamp experience week to week, grab a cup of coffee and read her blog from start to finish. It's seriously that good. Throughout her blog Teresa shares the challenges she's faced in an open, honest, and encouraging way.
Here are some of our favorites.
I'M GOING BACK TO SCHOOL!?!?
It all started when I took my girls to see "Hidden Figures" and something awoke in me. So much so I couldn't sleep.
NSS Journey: Week 1
Teresa recapped week one with a list of truths and vulnerabilities she uncovered about herself.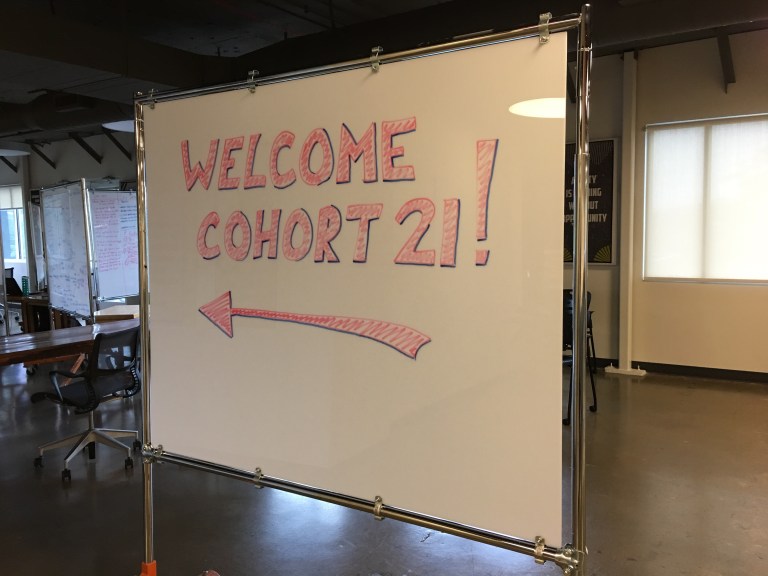 When I look around this tech space, I don't see many who look like me. I am one of two black women in my cohort of 28 and definitely the minority in the whole program.

Some of you may be thinking: "There she goes with the race card"…and that is the very reason that my excitement is awkward. Because if you think there is a card for race that I can pull out, you probably think that all ice cream is either vanilla or chocolate (no offense intended…your truth is your truth).

The reality is that your expectation of me to conform (because that is really why people say stupid stuff like: "You're pulling the race card") juxtaposed with my response to being looked at like an out of place human shows the problem that I face as well as the reality that I will have to learn to live with.
Read more of her truths and vulnerabilities…
NSS Journey: Week 5
All of the fears I had in the beginning have dissipated into one thing I am sure of: I have found the beginning of my calling.
NSS Journey: Weeks 10-12
They say hindsight is 20-20…well, if I didn't believe it before, I definitely do now. All of the pitfalls I encountered in my last group project really helped me to prepare for the undertaking of my front end project: ORBiS.
Read more about Teresa's front-end capstone project…
NSS JOURNEY: SPECIAL EVENT – LBMC HACKATHON WINNER
In my second hack-a-thon event, I realized how much I have actually learned about the development process. Coming off a great capstone presentation and a great start in Ruby, I decided to give back to the community by partnering with LBMC in their Code for a Cause event. It was a wonderful challenge and our team was victorious!
Read more about the hackathon…
NSS Journey: Week 15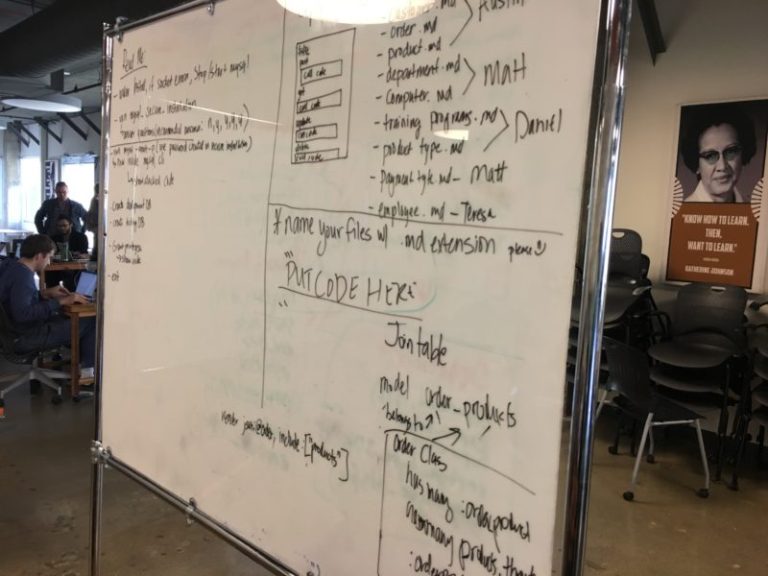 Bangazon is an organization that needs developers to create software to help them meet goals, make money, and become a leader in industry. Yes, it is a fictional company, but tell that to my issue tickets in the project repo that have are awaiting my attention. I am pretty sure they just want to get done, fictitious company or not.
NSS Journey: For The Fellas
The feeling (my friend) had (attending a meeting for women) is how most women feel entering into the IT industry and that even goes down deeper for me as a woman of color.
NSS Journey: Week 17 - Bangazon Sprint 2 - Part 1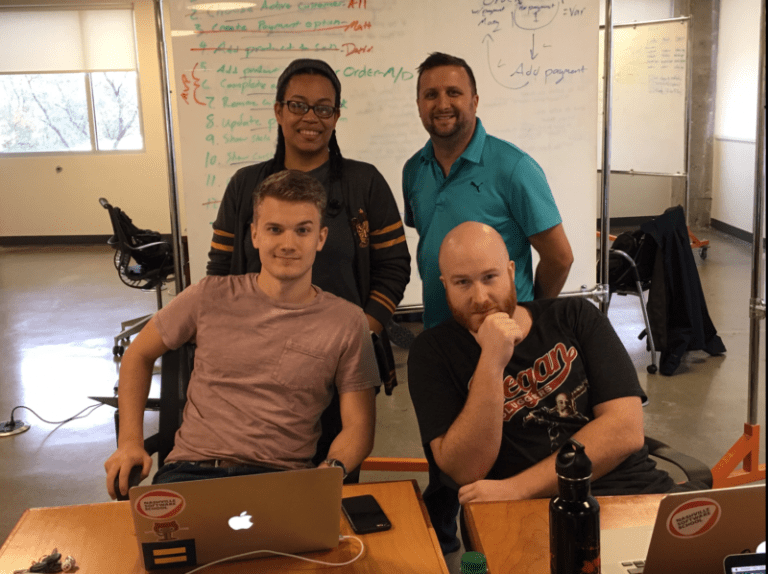 We've got 7 of 7 tickets pretty much completed for the first couple days, which is awesome! Since the focus is on TDD (Test Driven Development), we are going to slow down make sure to get that right.

This week has been SUPER INTENSE! We have all felt like both heroes and sometimes like gum under the bottom of a lost tennis shoe. But, we show up! For each other and for ourselves. Every. Single. Day.
NSS Journey: Week 18 - Bangazon Sprint 2 - Part 3
Welcome again to the Bangazon LTD Command Line Ordering System. For this sprint, we are planning, designing and developing a robust command line ordering system interface that allows call center employees to update customer products and orders.
Read more and watch a video of the app…
Why did you choose to become a software developer?
Read her full post on why she's pursuing software development.
NSS Journey: Week 22 – Back-end Capstone: Magical Wardrobe
Teresa's journey is not done yet. She has started on her final capstone project and plans to integrate Alexa, Amazon's intelligent personal assistant. Get a sneak peek.
There is so much work to be done, and Alexa is proving herself to be the challenge that I sought. But, this is the BEST part about being at NSS. I have access to some of the most brilliant minds. I have made so many connections while being here that I know I can do this!


Cohorts 21 and Evening 5 will be showcasing their front-end and back-end capstones to prospective employers on Tuesday, January 9th. Find out more about Demo Day and RSVP on Eventbrite.