HOW ONE POSTDOC IS COMPLETING THE TRANSITION TO DATA SCIENCE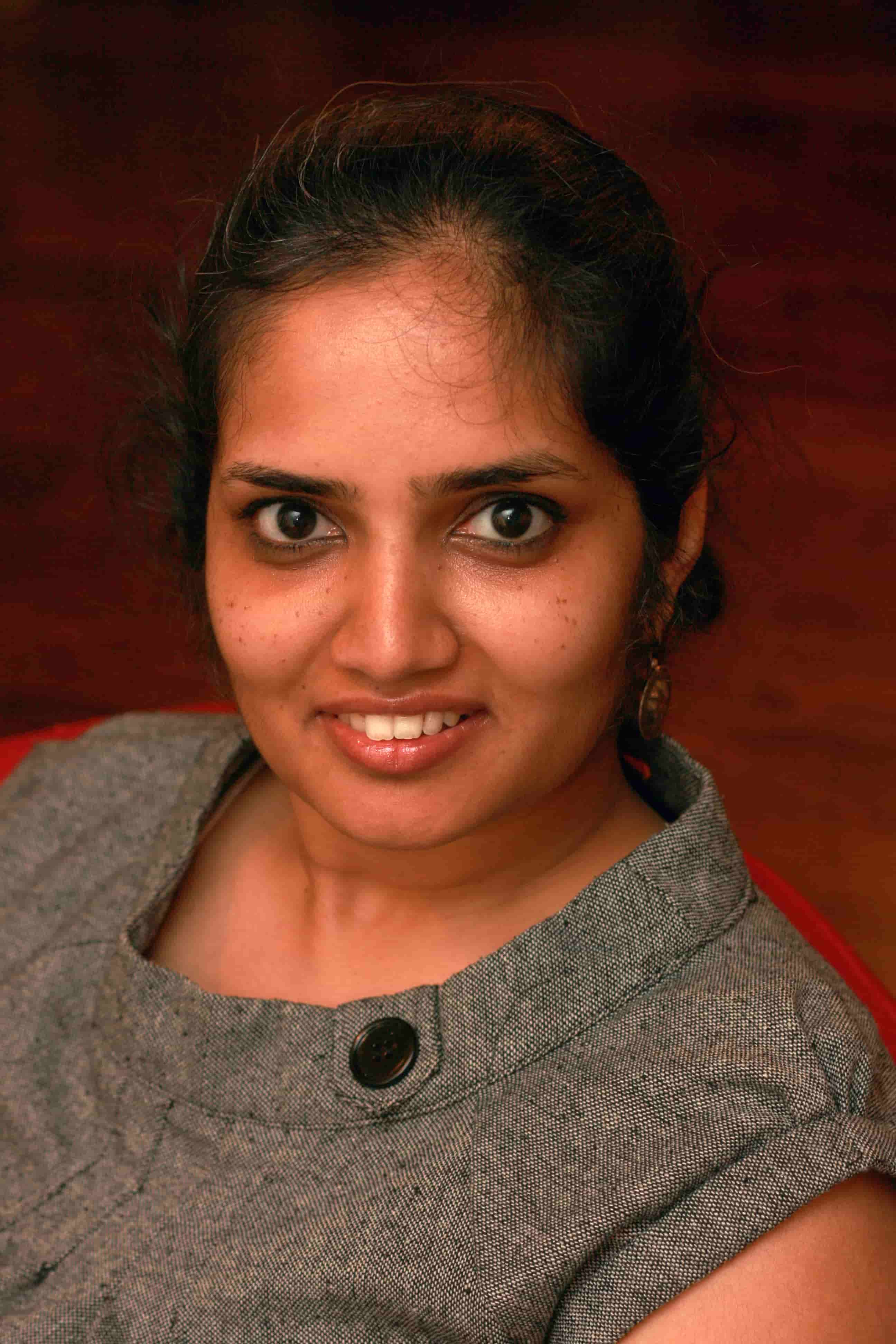 We recently spoke with Shruti Sharma, a NSS Cohort 6 Web Development Bootcamp grad, who will be returning to NSS this fall to attend our Data Science Bootcamp. We asked her all the tough questions, like why does a postdoc leave academia to become a software engineer? And why would they choose to attend a vocational school?
Shruti has a PhD in Biochemistry and spent 10 years researching structural dynamics within proteins. "All proteins are synthesized as linear strings like a beaded necklace, but fold over themselves into a specific 3D structure. This 3D structure not only defines the protein's shape, but also determines its function," explains Shruti. "Improperly folded proteins do not function properly and lead to multiple human diseases. I used spectroscopic methods to measure and define structural dynamics in the protein structure." After investing all of this time researching and working in this field, why change course?
Making the decision to leave academia was a crucial turning point in Shruti's life. She acknowledged, "As much thrill it was to work at the leading edge, present my research in international meetings and publish in high-profile journals, I was drawing a blank about my future in research. I could not imagine myself doing it for the rest of my life, and decided to leave academic research after completing two projects that I had undertaken in my postdoc." So why make the move to technology?
Shruti enjoyed working in the lab, but she didn't connect with the investigative work that filled her days. She wanted to find something with a more tangible impact. "I tried my hand at technology commercialization, product development, and market research," Shruti stated. "While I was consulting with NextGxDx, now Concert Genetics, I was exposed to the various things that you could do with data programmatically and how powerful that can be. I haven't looked back since."
Shruti first attended NSS in 2014. "To be frank, if NSS had a data science bootcamp back in 2014, I would have joined that," she exclaimed. She has been one of our biggest advocates in getting our new data science bootcamp off the ground. Her end goal has always been to move into data science and her first step was to learn software development to effectively work with the data. After graduating our web development bootcamp, Shruti found a job where working with data is at the core of her responsibilities.
It satisfies my need for growth and I get to use a lot of critical and analytical skills that I have honed over years in academia.
Software development has given Shruti the instant gratification she was seeking and didn't find in academia. I asked her if she missed working in academia. Without missing a beat, she responded, "I don't miss being underpaid and overworked!"
Your Academic Skills Are Transferable, You Just Don't Know It Yet
There are a lot of transferable skills from academia to data science. Shruti walked me through her research process in academia:
Look at the problem analytically
Read and understand what is known
Do a gap analysis of what you want, the outcome you hope to achieve
Find ways to get to that outcome
Test those ways
Communicate your findings

She then compared it to the software development process:
Understand what you want to do
Find solutions
Test those solutions
Present your solution
In addition to similar work flows, when you're working on your PhD, you take the research process a step further and create the information you need for your analysis. You then look for patterns in your results. That same pattern recognition skill is also a huge part of software development.
During your PhD, you also learn how to communicate, articulate your work, and tailor it to the right audience. Being able to communicate is important on any software development or data team as well.
Switching careers after dedicating so many years to the academic path can be daunting. When Shruti made the transition to software development, she found the Nashville tech community to be open and inclusive. She shared, "The demand is so high, that people will take a chance on you." Her perception was "no one gives someone with a six month bootcamp and less than a year experience the opportunity to build the back-end of a major application." But wait, they do! "Due to the fast growth, these opportunities are there."
Why a vocational program, like NSS?
After many years of traditional education, Shruti decided on vocational education to help her make her career move. She shared, "I joined NSS because it had a good track record of placement. It was not too long and I already had enough degrees to last my lifetime!" She found that her new concrete skills as a software engineer opened the door to use her larger range of skills.
NSS is not just coursework, it's a launch pad. The community aspect of NSS is very important. It's the "not so secret" sauce. Curriculum is just one piece to the whole professional aspect of it. You learn from your peers, sometimes more than your instructors. That's a network that's with you forever. You know how they work, their work ethic and that's an important part of building a team.
Shruti currently works on the Business Intelligence team at Ingram Content Group. She shared, "We develop tools that help people make sense of their data. So far, we work on descriptive reporting and analytics. In my opinion Data Science is going to be the new age of Business Intelligence where we take descriptive analytics a step further and get into data modeling, machine learning and predictive analytics. Ingram is poised to take the leap and I hope that I will be a part of that change."
DATA SCIENCE BOOTCAMP
Join Shruti Sharma in the future of business intelligence. We're looking for postdocs to join our part-time Data Science Bootcamp. Classes begin October 17, 2017 and meet Tuesday and Thursday evenings and Saturdays for nine months. For more information on our Data Science Bootcamp, visit our program page and come to our next info session on September 13, 2017. We're accepting applications and scheduling interviews now. We encourage you to apply early to help us ensure an October start date.