Throughout 10 Years | 2,000 Journeys, we've discussed how Nashville has grown into a thriving tech hub. But, what kind of tech jobs are available in Music City today and how are companies are getting creative in hiring tech talent?
In this episode of we talk with Beth Hoeg from Trinisys and Taylor Desseyn from Vaco on how they've seen the hiring landscape change over the past 10 years. We'll also dive into some creative ways they are sourcing talent for their companies and clients, while remaining competitive in Nashville's growing tech community.
"I'm really proud of Nashville as a community because even before the pandemic, we knew we had a problem with talent and having enough talent to meet the need that we had."
Beth Hoeg, President and Chief Operating Officer at Trinisys describes how she's seen the Nashville tech community come together to bridge the gap in talent needs at every level, in order to train up junior talent to be successful in their careers. "I think that Nashville Software School has been great for building junior talent and getting that out there in the market, but you can't get junior talent on your team if you don't have senior resources to coach and mentor them and help them be successful."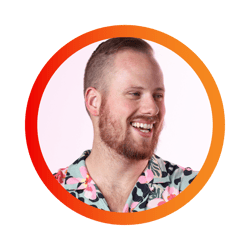 "My team's responsibility, and what I'm so passionate about, is building community, across engineers, across the country."
Taylor Desseyn, the Lead of Vaco's Nashville Engineering Remote Division (NERD) shares that he likes to challenge his team to think creatively when it comes to recruiting tech talent for his clients.
"We are taught from day one to [use recruitment websites.] I just became so disenfranchised about that, and I always ask 'why', or 'is there anything else we can do?'" Taylor discusses how he and his team use unique approaches to connecting with tech talent, such as engaging in various online communities through Slack, Discord and even GitHub.
From jobs shifting in popularity, to new roles appearing that maybe weren't there 5 years ago. It's all just a reminder that Nashville is a great place to grow a tech team.
Listen to the full episode, now streaming on Apple Podcasts, Spotify, Google Podcasts, Soundcloud, and wherever you listen to your favorite shows!