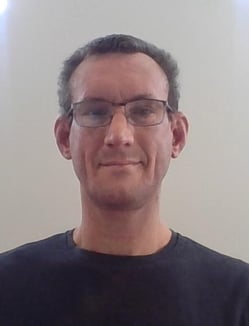 Patrick Manning of Full-time Data Analytics Cohort 5 describes himself as a "problem-solving, creative leader." With professional management experience and a desire to retrain himself in data, Patrick discovered the Analytics Jumpstart class at Nashville Software School (NSS) which led him to apply for the Data Analytics Bootcamp shortly after.
What was the topic of your capstone and how did you choose it?
"Top 40 Fighting-game players in the world, with an emphasis on who is the G.O.A.T. (greatest of all time), and how players have adapted to the pandemic shutting down in-person tournaments. My lifelong love of fighting-games made this an easy choice for a project."
What was your favorite part of your NSS experience?
"Team projects and presentations. I also really enjoy coding."
​​What advice would you give to current or incoming NSS Data students?
"Study hard, and believe in yourself!"
HIRE PATRICK
Since graduating, Patrick is on the hunt for his first job working in data analytics! Connect with Patrick on LinkedIn and learn more about his capstone project by listening to his podcast below:
Meet more of the graduates from Full-time Data Analytics Cohort 5 by visiting their class website!