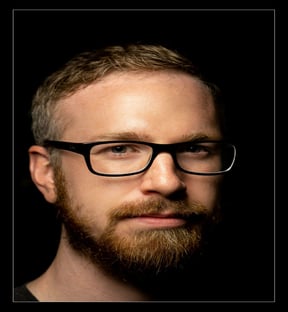 After a 10-year career in live music production as a lighting technician, Tom Wise of Part-time Data Analytics Cohort 5began to feel the need for a change. With the rise of the pandemic, that change came sooner than Tom expected and he found himself working with basic data entries in a lab at Vanderbilt. It was at this job where he was introduced to data analytics and discovered Nashville Software School (NSS).
I hope to bring those outside skills and work ethic with me on my new adventure [in data analytics]!
What was the topic of your capstone and how did you choose it?
"Is there a formula to create a hit song? Using Spotify's API, Python, Excel and Tableau I wanted to see if hit songs from different sales charts had a formula. I compared keys, tempos and other audio features to see what commonalities they shared."
​​What was your favorite part of your NSS experience?
"Working on my capstone. I really enjoyed being able to focus on one big project and really dive in. While I enjoyed all of the projects, being able to go in whatever direction I wanted was great!"
What advice would you give to current or incoming NSS Data Analytics students?
"Make sure to set aside plenty of time for projects and DataCamp. Especially if you are also working full time during the class. And don't be afraid to ask your instructors and classmates for help. Most of the time you aren't the only one struggling with a concept. "
HIRE TOM
Since Tom graduated from bootcamp at NSS, he has begun the search for his first job in data analytics! Connect with Tom on his LinkedIn profile and get to know more about Tom and his capstone project when you listen to his podcast below!
Meet more of the graduates from Web Development Cohort DA5 by visiting their class website!