With the emergence of new technologies like Single-Cell Sequencing and the application of Electronic Health Records, biomedical research is generating large amounts of data, and the need to gain actionable insights from that data is growing concurrently. The ASPIRE Data Science Essentials class at Vanderbilt University Medical School is the first class of a 3-part program offered through Vanderbilt's Office of Biomedical Research Education and Training (BRET). The class is designed to give biomedical researchers an opportunity to learn data science skills and explore how they can apply their academic research experience to new career avenues in a rapidly growing field. The eight-week Data Science Essentials class was created and taught by NSS and gives students a hands-on introduction to the tools, coding skills, and the data science process.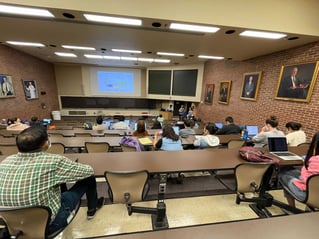 Throughout the program, students learned how to use Python to explore and combine data from multiple sources, calculate new metrics, and visualize their findings. This culminated in a group project where students were tasked with identifying medical disparities across Tennessee. Last week, students presented their work showcasing their insights and gave recommendations for where resources could be used to address the disparities. All of the groups took their own interpretation of the project and focused on slightly different aspects of the data. Each of them, though, were able to identify areas of limited access and use of healthcare resources. The project also allowed students to practice generating predictions using machine learning models, and one of the groups even implemented a neural network!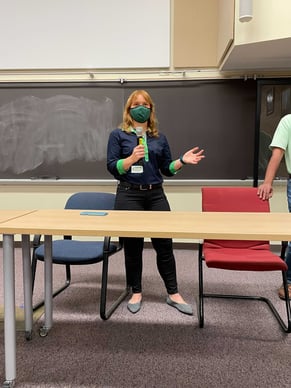 After the presentations, the students had a panel discussion about moving into a career in data science with Armelle Le Guelte and Hari Tanjore, two former Vanderbilt researchers and NSS Data Science graduates who are now working in a business setting as data scientists. Hearing from someone who has first hand experience making the change that you are considering is so valuable, and we are grateful that the students had the opportunity. The students will now move on to the networking portion of the class, where they will learn different ways they can get out in the community and meet working data scientists.