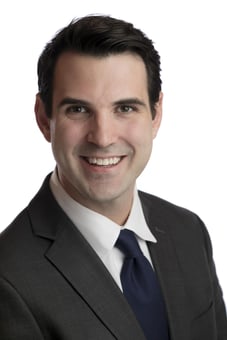 Patrick Atwater of Full-time Data Analytics Cohort 4 has spent most of his professional career in music and mathematics - both of which, he says, require the ability to think critically and analytically. Having recently become aware of the potential to make a career change to the field of data analytics, Patrick's interest in combining his analytical and communications skills to help solve real-world problems increased.
In the NSS Data Analytics bootcamp, I have developed a good foundation of the skills required to do just that and I am very excited to keep learning and growing in this field.
What was the topic of your capstone and how did you choose it?
"The topic of my project is Spotify Playlist Data. Through the use of metadata obtained through Spotify's API for each song, I was able to calculate metadata profiles for over 1000 Spotify playlists. I then created a dashboard which allows independent artists to access these different playlist profiles to help them make an informed decision about which playlists their music would fit best. I chose this topic to help my independent music friends find ways to make a living in the ever changing music industry."
What advice would you give to current or incoming NSS data students?
"In addition to investing in your own learning of the material, I would encourage those in future programs to invest in the community that is your classmates. Developing those relationships made the class experience extremely enjoyable because we always had someone to turn to if we needed help and we also had a good time doing it because of the camaraderie that developed."
What roadblocks did you encounter along the way?
"One area of growth (roadblock) that I encountered: Learning how to find the balance between 'struggling appropriately' and reaching out to other students or instructors for help. I tend to get tunnel vision when working on an issue and I started to learn when it is the right time to ask for help. This maintains an attitude of ownership of the material but also makes use of the great resources that are your instructors and classmates."
HIRED!
Since graduating from NSS, Patrick has accepted his first job working with data!
I have a passion for utilizing my skills to help others unlock and leverage the ever growing world of data.
Listen to Patrick's podcast below to hear about his NSS experience and capstone project. Connect with Patrick by visiting his LinkedIn profile.
Meet more of the graduates from Full-time Data Analytics Cohort 4 by visiting their class website!