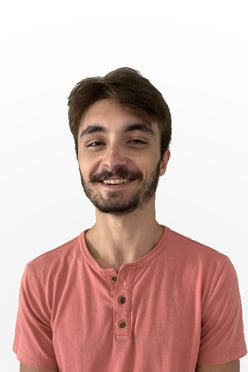 After taking some time off from the 4-year university he attended after high school, Hunter Preast of Full-time Web Development Cohort 47 shares that when he heard about NSS, he wanted to give it a shot!
I have enjoyed every second and each challenge that they have thrown at me!
What was your favorite capstone project and what about it made it your favorite?
"I enjoyed working on my back-end capstone the most because it was really interesting to have full control over the front and back-end functionalities of my own app."
What was your favorite part of your NSS experience?
"My favorite part of NSS was the amazing community of classmates and instructors that was created during my six months attending the classes."
What advice would you give to current or incoming NSS Web Development students?
"Don't stress yourself out and take breaks."
HIRE HUNTER
Since graduating, Hunter has begun the search for his first software development job! Listen to Hunter's podcast below to hear more about his NSS experience and capstone projects.
I know I've grown a lot in this short time and I'm ready to keep improving.
Connect with Hunter by visiting his LinkedIn profile.
Meet more of the graduates from Full-time Web Development Cohort 47 by visiting their class website!