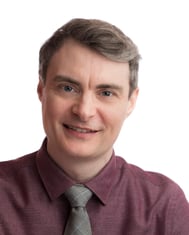 For nearly seven years, Scott Boyer has been doing business intelligence and working with data. "Through working on multiple projects, I have seen firsthand how leveraging data can streamline operations, increase efficiency, and improve the bottom line," he explains. Through attending Nashville Software School's (NSS) Data Analytics bootcamp, Scott shares that he's been able to greatly enhance and expand his capabilities to tackle even larger data problems, quickly get to the root cause, and most importantly, devise and implement an effective solution.
What was the topic of your capstone and how did you choose it?
"I like working with government data and public policy; so doing a project on public schools seemed like a natural choice."
What advice would you give to current or incoming NSS Data students?
"It's going to be fun and challenging so get ready!"
What was your favorite part of your NSS experience?
"Really liked the projects and group collaboration."
HIRE SCOTT
Now a graduate of Part-time Data Analytics Cohort 4, Scott enjoys discovering Nashville's many eateries in his free time and traveling throughout the US and across the world.
I can't wait to see where this new data journey will take me!
Connect with Scott on his LinkedIn Profile or listen to his podcast here:
Meet more of the graduates from Part-time Data Analytics Cohort 4 by visiting their class website!