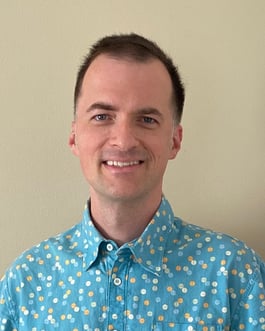 As a professional classical musician, Tim Pearson of Part-time Data Analytics Cohort 4 shares in his podcast how he learned how to "doggedly pursue" problems until they were solved. "The pandemic provided me with an opportunity to take that mindset and try it out in a different discipline," he explains. Tim had originally completed the pre-work for the web development bootcamp at NSS before he discovered the analytics program that he believed better suited his skill sets.
I don't know where this journey is taking me but I'm excited to have some new skills that I can use to help a broader community.
How did you choose the topic for your capstone project?
"Current events were begging to be included."
What advice would you give to current or incoming NSS Data students?
"Learn to enjoy frustration and embrace your inner Hugo." (Hugo Bowne-Anderson is DA4's favorite instructor on Datacamp.)
Why did you choose to attend NSS?
"I wanted to learn a new skill."
What was your favorite part of your NSS experience?
"Getting to meet so many new people and working on the capstone project"
What roadblocks did you encounter along the way?
"My own insecurities and lack of patience."
HIRE TIM
Now a graduate of the part-time data analytics program at Nashville Software School, Tim is ready for his first job as a data analyst! Connect with Tim on his LinkedIn Profile or listen to his podcast here:
Meet more of the graduates from Part-time Data Analytics Cohort 4 by visiting their class website!