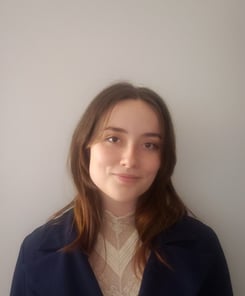 Before she entered the world of software development, Nicole Tatum of Full-time Web Development Cohort 46 spent time "dabbling in the arts" and pursuing potential careers while working in the food service industry. "I took a Jumpstart course in 2019, and in 2020 I finally took the plunge and enrolled at Nashville Software School (NSS)," she remembers.
My short time at NSS has helped me grow as an individual and student, and I am so excited to continue to grow and see where this path takes me.
What was your favorite capstone project and why?
"My full-stack plant care app (Python/React). I enjoyed building an app around something I'm passionate about (house plants). From the technical side, I found it very rewarding being able to see everything we learned come together and I enjoyed getting more experience working with Python."
What advice would you give to current or incoming NSS Web Development students?
"Don't compare yourself to other students; look at your own progress and keep asking questions!!!"
What was your favorite part of your NSS experience?
"I enjoyed seeing my cohort evolve together as developers. Some of us went in there not knowing what a terminal was and now we've built and deployed our own full-stack apps!"
HIRE NICOLE
Since graduating, Nicole is now on the search for her first job in web development!
Listen to Nicole's podcast to hear about her NSS experience and capstone projects. Connect with Nicole by visiting her LinkedIn profile.
Meet more of the graduates from Web Development Cohort 46 by visiting their class website!