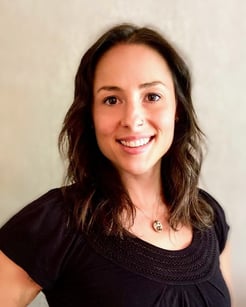 During her 15 years of working in hospitality, Rachel Hertel of Part-time Data Analytics Cohort 4 spent her time working in teams, building her communications skills and performing under pressure while multitasking and managing people and projects. All skills you can use as a data analyst! Rachel had already been exploring new career options when the pandemic hit. "I was always a numbers person, I've always been analytical, so data analytics just made a lot of sense to me," she shares in her podcast.
How did you choose the topic for your capstone project?
"Coming from a hospitality career, I wanted to study data related to food."
What advice would you give to current or incoming NSS Data students?
"Focus on prioritizing your tasks to complete a project, but don't be discouraged if you don't feel like you've finished. It's easy to get lost exploring data!"
What was your favorite part of your NSS experience?
"My favorite part was how comfortable I felt, even in a remote setting. It's been a long time since I've been in school so I was nervous. But the instructors were welcoming, the curriculum was structured yet flexible, and my classmates were fun to interact with.
HIRE RACHEL
Now a graduate of the part-time data analytics program at Nashville Software School, Rachel is ready for her first job as a data analyst! Connect with Rachel on LinkedIn or listen to her podcast here:
Meet more of the graduates from Part-time Data Analytics Cohort 4 by visiting their class website!