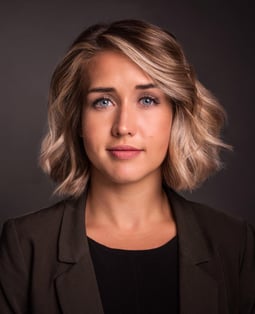 Elizabeth Senft of Full-time Data Analytics Cohort 3 describes herself as a creative, analytical thinker. As she seeks to utilize her passion for solving complex problems with data analytics, her background in culinary arts helped her hone her skills such as detail orientation, her ability to adapt in any environment, and a never give up mentality. "That keeps me eager to keep learning and growing," she shares.
What was your favorite part of your NSS experience?
"The collaborative, team-oriented, real-world learning environment. I feel as if I learned just as much from my classmates as I did from my instructors and made wonderful friends and connections that will continue on into my professional career."
What advice would you give to current or incoming NSS Data students?
"Be ready to take in a lot of new information. It can feel overwhelming at times, but just take it one day at a time and you'll be surprised at how much you learn."
Listen to Elizabeth's podcast to hear about her NSS experience and capstone project. Connect with Elizabeth on her LinkedIn page.
Meet more of the graduates from Full-time Data Analytics Cohort 3 by visiting their class website!