We're catching up with some of our alumni and sharing their advice for our students and recent graduates.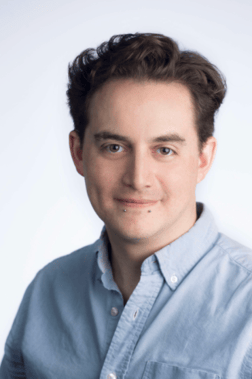 Before he pursued a career in data science and became a Data Scientist for Google Cloud's RevX team, Paulo G. Martinez of Data Science Cohort 1 was managing a small, local non-profit and pursuing a Ph.D. in Philosophy at Vanderbilt University. Paulo catches us up on what he's been up to since graduating, how NSS prepared him for his new career, and how he landed his job at Google.
FROM GRADUATION TO FIRST JOB
Paulo shares the 2 most valuable things NSS did to prepare him for his first job as a data scientist.
Developed my technical skills on real-world problems with real data from local businesses/organizations.
Ensured we made meetups and networking an essential part of our bootcamp.
"I had to move and job search in a new state, and once on the job, I was surprised at having to do more 'business stuff' and less coding than I initially anticipated," he recalls.
FROM FIRST JOB TO SECOND JOB
We asked Paulo what he learned during his first job search that aided him in his second and he shared, "there's a big difference between the job descriptions and what recruiters say they want, and what you actually need to succeed in both the job search and the job itself."
Paulo recommends that data scientists looking for their next career move should connect with people who are in a position that they want and ask for advice on how to identify the technical skills required for that position and what resume format they should use for the best chance at securing an interview.
LANDING A JOB WITH GOOGLE
Paulo is now a Data Scientist for Google Cloud's RevX team. He got involved with helping organize PyData DC in Washington D.C. and began promoting it on LinkedIn where he suspects his profile became "highly visible to many recruiters."
"Almost like clockwork, Google and other companies reached out to me around the two-year work-anniversary of my first data scientist job," he recalls. "I took the interview process very seriously. I researched the companies, their interview processes; I took online courses in the topics they were going to interview me on and even hired an interview coach for the leadership and culture fit interviews. It was bootcamp levels of intensity for about three months, but NSS had also prepared me for that, and it was so worth it."
Now fully immersed at his job with Google, Paulo is very content with the work he is doing and the people he gets to do it with.
Everyone [at my current job] is brilliant, hard-working, friendly, incredibly helpful, and generous with their time. It's a company full of people who think hard problems are cool and enjoy solving them.
GET CONNECTED AND STAY CONNECTED
Though nowadays his free time consists mostly of "drinking from the firehose at Google," Paulo shares the "side-projects" that helped him land his job, like getting involved with PyData DC, and taking Ng's ML Coursera, were well worth his time. "I highly recommend connecting and keeping up-to-date with data scientists outside of the context of your current job."
There is a lot to learn in coding/tech/data, new languages, new math, new infrastructure. I've learned a few languages and packages I may never use again. But I have never regretted taking the time to learn the fundamentals and deepen concepts or taking the time to take really good notes, so I don't have to 're-learn' them again.
Paulo urges up-and-coming data scientists to search Meetup.com for data events and to take advantage of the remote world by exploring meetups happening outside of your location. "Join us at PyData DC! It's virtual, free, and I'm always there," he laughs. "PyData and many others host most of their meetups on Zoom these days. Turn on your camera and say hello."
Thanks for catching us up, Paulo! We can't wait to see how you continue to grow and learn as a Data Scientist!