We're catching up with some of our alumni and sharing their advice for our students and recent graduates.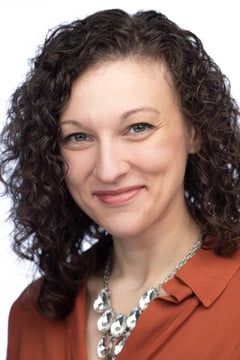 Before graduating from Web Development Cohort 28 and working toward a career as a front-end developer, NSS alum Elyse Dawson was an administrative assistant while also pursuing her acting career. Elyse catches us up on what she's been up to since graduating and reflects on how NSS prepared her for in her new career as a web developer.
PREPARED FOR WORK & LEARNING
During her time at NSS, Elyse shares that she learned to be more adaptable and how to move quickly when it came to learning and coding. "I felt especially prepared for remote work and heading up projects as we learned so much about project management and converting user problems into actionable code," she adds.
NSS also helped her discover how she best learns new languages, frameworks, and tools. This knowledge enabled her to learn GraphQL and Redux at her first job. "[Learning these helped to] deepen my understanding of React," she smiles.
Another way Elyse continues to hone her skills and practice new ones is finding side-projects she can work on. She is currently building a website for her partner to gain more experience in hopes of freelancing on the side. "It's definitely going very slowly because I don't like to sit at the computer even longer than I do when working full-time," she laughs.
BE YOU!
As far as tips for junior developers beginning the job search, Elyse shares, "Be you and show parts of your personality and your thought process during interviews. Worry less about getting a tech question 'right' or 'fast'."
Thanks for the insight, Elyse! We can't wait to see how else you grow and what else you learn along your Web Development career.