MEET HALLIE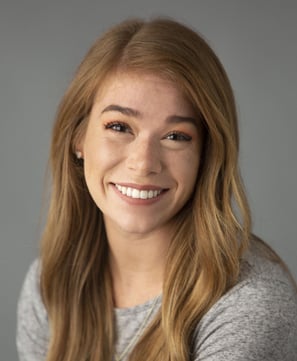 Hallie Rubel of Full-time Data Analytics Cohort 2 shares that she has always enjoyed puzzles, strategic games and troubleshooting, so it's easy to see why Data Analytics sparked her interest when she decided to make a career change. "I have always been passionate about helping others," she recalls. "I worked as an Anesthesia Technician for five years prior, so data analytics is a new way for me to continue helping people."
Hallie heard about Nashville Software School (NSS) through her brother-in-law, an NSS alumnus, who always talked "so highly" about his bootcamp experience. "So I was thrilled to finally experience it myself," she smiles. We love to hear stories like this from applicants who were referred by family members and friends.
THE NSS EXPERIENCE
One of Hallie's favorite parts about her 3 month journey through the Data Analytics Bootcamp was discovering a passion for coding she didn't realize she had while working in Python. "That moment when everything just clicks makes all the research and time spent on one line of code beyond worth it," she states.
She beams as she explains that attending NSS and going through bootcamp helped her build confidence when presenting her analysis and findings, a core skill for the career ahead of her.
Never be afraid to play with the data, whether you are coding or creating visualizations.
CAPSTONE PROJECT
For her capstone project, Hallie decided to research and create a guide for trout fishing in Tennessee. "A few members of my family enjoy trips to different locations all across the state, but there are times where they struggle to get all the information they need and I wanted to fix that," she explains. Her data is visualized in the form of a schedule that includes information such as all of the trout-stocked bodies of water across Tennessee, the layout of the water, the amount of trout that are in the water, the access points for fishing, and the regulations for each species of fish you might catch. "I also included a map for parks in the area," she adds. "If you decide to turn it into a couple day fishing trip, you have a place to camp." Hallie used Excel, Python, and PowerBI to analyze and visualize the data.
HIRE HALLIE
Since graduating, Hallie has been hard at work on DataCamp practicing her new skills, as well as continuing to tweak her capstone project.
Data analytics is something I have grown to truly love and really look forward to diving in even deeper.
Learn more about Hallie by visiting her LinkedIn Profile or listening to her podcast!
---