MEET BRITTANY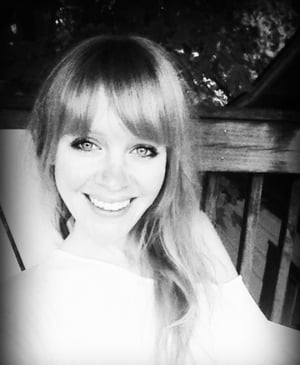 Brittany Fetterhoff has a diverse background in a myriad of fields, including hospitality, marketing, writing, and most recently, hemp farming! She decided it was time to challenge herself to add a new skill set to her repertoire when she discovered Nashville Software School (NSS). "I was so excited to be a part of a non-profit school and fell in love when I joined NSS's Jumpstart," Brittany recalls. "After that, I was thrilled to be accepted into [Full-time Data Analytics Cohort 2]."
THE NSS EXPERIENCE
Brittany says that she "only heard good things" before attending NSS and was happy to find that what she heard all turned out to be true. "I am not the first to say it but, this class was honestly the best educational program I have ever been a part of," she smiles. "The instructors truly cared about our success, were incredibly patient throughout the process, and always accessible for help or even just to boost our confidence when we were feeling down."
Brittany shares that her favorite part was getting to work on the group project, citing that it was "extremely helpful" in understanding how to collaborate with others. "We all had such diverse backgrounds and knowledge of the technologies," she explains. "Our instructors did an excellent job pairing us in well-balanced groups. Everyone got along and played off of each other's strengths."
And while she says that the entire NSS experience is "an uphill battle," she is glad to have finished strong, now with a new skill set she didn't have before.
[I am] so thankful for this experience, and truly excited to continue my education in coding.
CAPSTONE PROJECT
Brittany's Capstone project, Plant-Based Franklin, was inspired by her own journey as a long-time vegetarian who struggles with finding suitable dining options around her. "I wanted to dig into what drives the industry and see if there could be an opportunity for plant-based dining here in Franklin, TN," she explains. Brittany used a Yelp API to pull restaurants in the U.S. using "vegan" and "vegetarian" parameters. She also brought in data from the U.S. Census and NHGIS from 2019 to provide demographic information for Franklin over the past 10 years. After gathering and cleaning the data in Python, she created the data visualizations in Tableau. "I really wanted to create an interactive search map for users to not only find plant-based restaurants in their city but also, be able to search these plant-based establishments by category," she proudly states. "With that knowledge and tourism data from franklintn.gov, I concluded that Franklin would, in fact, support a plant-based restaurant."
Brittany used Python, Pandas, Matplotlib, GeoPandas, Tableau, Excel, and Keynote to complete her capstone project, Plant-Based Franklin.
HIRE BRITTANY
Since graduating, Brittany has been continuing to build upon her skills. "I definitely have the itch to keep going," she says eagerly. "I love the visualization and storytelling aspect of data." Brittany plans to take a deeper dive into Tableau and Python, and new technologies to add to her repertoire.
I am excited to see where this journey leads
To learn more about Brittany, visit her LinkedIn profile or listen to her podcast!
---
Check out all the recent grads at Full-time Data Analytic Cohort 2's class website and hear the graduates share their experience at NSS and capstone projects in their podcasts below.