MEET DAVID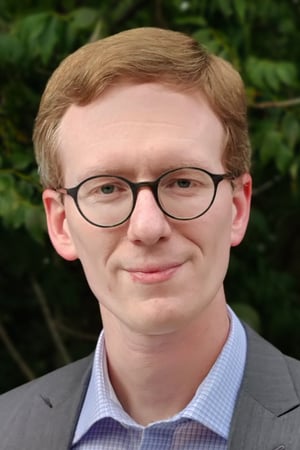 After a career in music, David Larsen of Web Development Cohort 41 took a more reliable job in IT support that rekindled his interest in web development. "I used some self-study to start catching up, but realized I would need more to pursue this professionally." That's when David was introduced to Nashville Software School (NSS) by a friend who is a developer at Ingram Content Group.
"While comparing [NSS] with other programs, his key phrase that sold me was that the NSS grads he had hired performed just as well as, if not better, than some of his 4-year computer science grads," he shares.
NSS provided the opportunity to get back into development and take the proverbial road less traveled.
THE NSS EXPERIENCE
David says that his favorite part of his experience in Cohort 41 was getting to know his "fellow cohort members and other developers in the community."
When asked what he would pass along to someone looking to attend NSS, David shares this encouraging word: "If you are uncertain about NSS, attend an info session, maybe try a Jumpstart, but then go for it. You may feel like you're underwater sometimes, but you will come out the other side feeling fantastic about the new skills you learned."
CAPSTONE PROJECTS
Grass is Greener is David's front-end capstone that allows users to keep track of their home lawn care. "When deciding to build it, I saw a lot of apps geared toward professional landscapers and businesses, but almost nothing for regular, everyday lawn care," he explains. The application also helps homeowners know when it is time to complete seasonal tasks they might not know about to maintain a healthy lawn. "The integrated weather data help makes this app a 'one-stop shop' for lawn hobbyists, providing weather and forecast data to assist with planning lawn care chores." David built Grass is Greener with React.js, JavaScript, WeatherAPI, and a json-server-relationship.
For his back-end capstone, David created GearPatch, a peer-to-peer rental platform for musicians to rent their music gear for short-term use. "A lot of musicians are struggling this year and need extra income, and, from my own musician days, there were times when I wanted a certain microphone or instrument for a single gig or session, and could not find it," he explains.
GearPatch features search capabilities to find the right gear and provides an internal messaging system for users to communicate and set up reservations to rent gear. Once the reservation is confirmed, the users may arrange a drop-off/pick-up and method of payment.
David experienced a few roadblocks while working on GearPatch that required him to adjust his plans. "I have a live notification feature. This was a last-minute addition that I originally tried to build server-side, but with the time I had, I could not get the new tools in place. I had to, instead, pivot and build that feature client-side," he explains. David used SQL, .NET Core WebAPI utilizing C#, React.js, and Bootstrap to create GearPatch.
HIRED!
Since graduating, David has accepted a job at SAGE Health Systems Inc. as a Junior Software Developer. Congratulations, David!
He also continues to make additions to his full-stack capstone by improving the styling and incorporating some stretch goals.
Learn more about David by visiting his website or listening to his podcast!
---
Check out all the recent grads at Web Development Cohort 41's class website and hear the graduates share their experience at NSS and capstone projects in their podcasts below.