MEET TASHA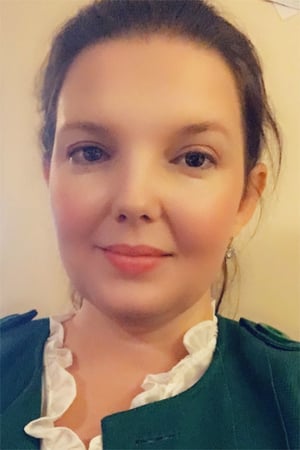 Tasha Lane of Web Development Cohort 41 was in college for a bachelor's degree in Information Technology when she decided she wanted to gain skills outside of the classroom. That's when she discovered Nashville Software School (NSS).
"Technology is always changing. To do this whole developer life-cycle, you need the current, up-to-date tools," she states. "NSS offered a specific aspect of C# that I wanted current tools in."
THE NSS EXPERIENCE
Like many others who started in 2020, Tasha's NSS experience was fully remote. However challenging that may have been, she shares that building applications remotely with a team was her favorite part.
"There are skills that NSS provides that I didn't get from a four year education. Especially doing this virtually," she says. "There's also this close-knit feel of a team. A real and true team. You're really building a full stack app like you would on a job. It was great."
When asked about what advice she would pass along to potential or current students, Tasha shared "Keep a journal and remember to comment your code to refer back to."
[In] this type of job field, we are always going to be learning. If you think that you need these skills for a specific goal that you have, just do it and jump in. You won't be sorry.
CAPSTONE PROJECTS
Stratagem is Tasha's front-end capstone project that offers a place for web developers to store their data in a dashboard application and be able to share it with others. Tasha built Stratagem using React, JavaScript and JSON Server. Developers can store user resources, tutorials, and URLs in their dashboards and allow others users to see the information.
For her back-end capstone, Tasha created Asclepius, an application built for healthcare providers. In dealing with illnesses among her family, Tasha began to notice overlaps in what she was hearing from one specialist to another. "So the app I created was for healthcare professionals to touch on their specialty and ask questions from other specialists," she explains. Tasha built Asclepius using C# and ASP.NET Core, along with React for the front-end.
HIRE TASHA
Since embarking on her search for a full stack developer position, Tasha is using her free time to build more full stack web applications in React and C#.
She is looking for a full stack developer position that will allow her to continue to learn and grow as a professional.
Learn more about Tasha by visiting her website or listening to her podcast.
---
Check out all the recent grads at Web Development Cohort 41's class website and hear the graduates share their experience at NSS and capstone projects in their podcasts below.