MEET SARAH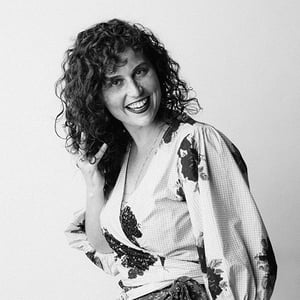 Sarah H. Landolt is an artist who has spent most of her professional career as a language teacher. After teaching French at the University of Kentucky, Sarah decided it was time for a pivot in her career and looked into learning software development. That's when her friend, Nick Hansen, shared his experience at Nashville Software School (NSS) with her. "I was sold [by] his enthusiasm and the enthusiasm and offers to help from other software developers when I expressed my interest in pursuing NSS," she said. "The community, optimism and support is uncanny."
Turns out, software development was just what I was looking for -- a missing puzzle piece for my brain that I didn't know was even missing."
THE NSS EXPERIENCE
Sarah shares that her favorite part of being in Web Development Cohort 39 was the people she worked alongside and learned from. "I absolutely loved my instructors, their humor and the guidance and encouragement they provided made coding fun and lighthearted," she laughs. "I also loved my cohort and have developed dear friendships."
It's easy to slip into comparing yourself with others instead of focusing on your own growth when you are first learning to code and Sarah was no exception. She shares how she struggled with thinking she wasn't good enough to become a web developer. However, the instructors at NSS know this feeling all too well and were there to help Sarah past this mental block. "three times I cried and [instructor] Mo Silvera came to my rescue," she shares.
CAPSTONE PROJECTS
Sarah's idea for her front-end capstone, Feeling Heart, came from her abstract fluid ink art, where she specializes in the painting of emotions. "I've wanted to build this for my art before I even thought about software development," she explains. "I was just wanting to hire someone to do it, but I got to build it for myself at NSS." Feeling Heart allows her art clients to customize their own "Feeling Heart" feelings chart and pick the painting for each emotion. Sarah built Feeling Heart using React, React Strap, and JSON server.
Inspired by her time teaching abroad and visiting Paris, Sarah created Paris Passe Partout for her back-end capstone. This social media application allows users to keep track of their favorite places they visited while traveling in Paris, as well as add places they'd like to visit. Besides React for the front-end, Sarah shares that she enjoyed using the different back-end technologies to build Paris Passe Partout like C#, Firebase, Google Places API, and Mapbox.
HIRE SARAH
Sarah would prefer to continue building on her skills in a full stack position. "first and foremost, I just want experience. More experience in the 'real world' designing or making applications and coding," she shares.
Learn more about Sarah by visiting her website or listening to her podcast!
---
Check out all the recent grads on Web Development Cohort 39's and hear the graduates share their experience at NSS and capstone projects in their podcasts below.