MEET LANDON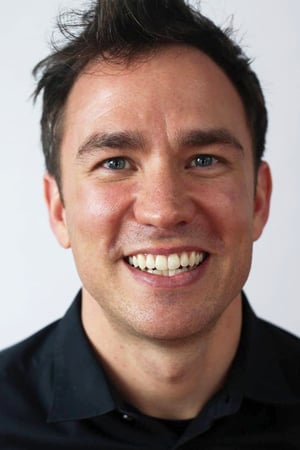 Landon Morgan produced video content for a local music company when he was encouraged by his wife to pursue his "long neglected dream" to become a software developer "She nudged me off a cliff and I love learning to fly," he laughs.
Landon has been coding on the side since he was 15 when he first saw programming language C++ and began to learn HTML. The website that he and a friend created back then was featured in a story in USA Today.
After testing the waters of a bootcamp with the Web Development Jumpstart class at Nashville Software School (NSS), Landon says he "absolutely loved it," and left his job in order to start full-time at NSS.
THE NSS EXPERIENCE
During the manic 6 months of bootcamp, Landon shared that his favorite thing about being a part of Web Development Cohort 38 were his instructors, the NSS staff, and his classmates. "They were a necessary element to my success," he recalls. "Every day I experienced roadblocks, but every day my classmates helped me navigate around them."
When asked what advice he'd pass along to current and incoming students, Landon shares, "Trust the process. You're gonna feel like you're flying over a canyon. Don't look down, just focus on sticking the landing."
CAPSTONE PROJECTS
For his front-end capstone project, Landon created Commissioner Mordan as a project management tool for video content. It was inspired by his time as a video producer commissioning projects for recording artists. "When a user logs in, they see a dashboard of current projects by an artist, with basic information and statuses. The user can expand details of a specific project by clicking on it," Landon explains. "From there, the user can edit and delete the project. The information tracked for each project includes project scope, budget, artist associated, contacts, live date, due+delivery date, status, shoot date(s) past and pending." To create Commissioner Mordan he used several tools in the React.js library.
Landon's back-end capstone project, SONGWRYTER, is a Django full stack application that helps songwriters manage every aspect of copyright for their music. "Writing songs is hard enough; this app helps keep composition information organized to properly register and credit a songwriter's intellectual property," he explains. SONGWRYTER tracks co-writers, percentage splits, publishers, performance rights organization affiliations, and licencing contact information. He built the app with JavaScript, Python, Django, and TablePlus to manage his SQL database.
HIRED!
Leading up to graduation, Landon felt discouraged about not having any leads for his first job as a full stack web developer. As an active Twitter user, Landon asked his followers if they knew anyone looking to hire a junior developer and shared his tech skills. Soon after tweeting, he was direct-messaged by the CEO of Simply Modern, had underwent several interviews, and landed the job only 4 hours after graduating from NSS! "I feel extremely blessed to find a company willing to invest in me the way my employer has. My loyalty to them is being cemented into the building blocks of my professional growth as a Junior Developer."
Coming out of it, the software industry is certainly something that is still alive and seems to be doing fairly well, people are still hiring and job interviews are still happening and I'm excited to get started with my first job soon."
Learn more about Landon by visiting his website or listening to his podcast!
---
Check out all the recent grads on Web Development Cohort 38's class website and hear the graduates share their experience at NSS and capstone projects in their podcasts below.