MEET DAVID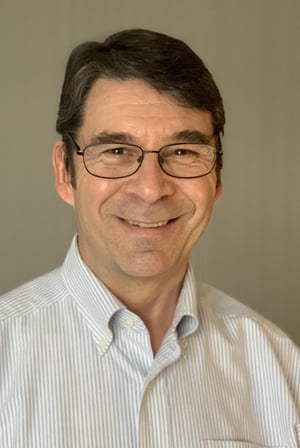 After working over 30 years in the film and television industry, David Mellow decided it was time for a "more impactful career that's steady." His son, a data analyst, introduced David to careers in analytics. "Data analytics is a way of telling stories that impact decision making," he says. "Unlike film and television, which start with scripts, a data story's end is unknown, which is exciting."
When David discovered Nashville Software School (NSS) had a part-time Data Analytics Bootcamp that would allow him to continue working while taking classes, he applied and started his journey toward his new career.
THE NSS EXPERIENCE
During the 6 month Data Analytics Bootcamp, students are introduced to "a variety of processes," which David shared was his favorite part of his time at NSS. "From SQL, Excel and Python for analysis; to Power BI, Tableau and Excel for visualizations; and GitHub and Kanban for sharing work."
Each technology has its nuances and learning what they are takes time and experience. It's much to get through, especially if you have no background like I did. Keep moving, and internet searches are a requirement!"
CAPSTONE PROJECT
For his capstone project, David explored the Tennessee Statewide Elections from 2000-2018. "I wanted to explore statewide (Presidential, Gubernatorial and US Senate) elections as they represent the general electorate, rather than State Senate and State House of Representative elections which are voted for in gerrymandered districts and can produce non-proportionate representational results," he explains. "I also wanted to see if Tennessee's population growth was having an impact on these elections."
David gathered 2000-2018 election data from the Tennessee Secretary of State and US Census Bureau for county population data for the same time period. [View all of David's data sources on his README on GitHub] He refined the data in both Excel and Python and built visualizations in Tableau. In his visualizations, David included Tennessee counties geometry maps from TDOT.
"My results show these statewide elections were competitive between Republicans and Democrats through 2006. Republicans took decisive control in the 2008 election, peaked with the 2014 election, and have seen their margins of victory decline in the 2016 and 2018 elections," he shares. "The margins are narrowing in the fastest growing counties, which are predominantly in the Metropolitan Statistical Areas of Nashville, Memphis, Knoxville and Chattanooga. These areas also tend to have higher voter participation rates."
HIRE DAVID
Now a graduate of Part-time Data Analytics Cohort 2, David is pursuing data analyst positions that support policy decisions, public interest issues, or nonprofits and their missions.
After a career telling stories as entertainment, I look forward to telling meaningful stories that will improve people's lives and to apply the technical, meticulous, and thoughtful step-by-step process required in film and video production to data analysis."
Learn more about David by visiting his LinkedIn profile and listening or his podcast!
---
Check out all the recent grads at Part-time Data Analytics 2's website and hear the graduates share their experience at NSS and capstone projects in their podcasts below.