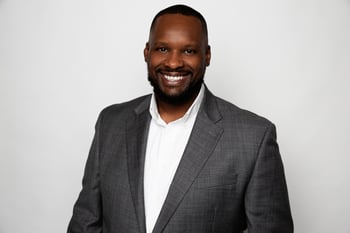 Nashville Software School (NSS) welcomes Nathan Vaughn to its team. Vaughn will lead program development for NSS's expansion into training programs for computing infrastructure careers to satisfy local employer demand for talent in systems administration and networking. Vaughn has developed expertise in these fields over the past 20 years across a wide range of industries. It's this expertise he intends to share in the classroom:
"I'm hoping to take some of my experience and bring it to individuals; try to give them not just book theory but real-world experience."
According to NSS Founder and CEO John Wark, Vaughn's emphasis on real-world learning aligns well with the NSS approach to teaching. Vaughn will work to expand NSS's training programs into areas of IT infrastructure, cloud computing, and DevOps for NSS.
"His initial responsibilities will focus on an IT infrastructure pre-apprenticeship bootcamp being developed in cooperation with Apprenti Tennessee," said Wark.
Vaughn is a former Marine with a background that includes IT infrastructure and software development. He has also taught on a wide range of topics such as Cisco networking and Linux/Unix system administration and configuration. Most recently, he spent eight years at Red Hat as a Business Transformation Executive and Senior Solutions Architect, helping customers innovate in the retail, healthcare, financial services and manufacturing industries. Vaughn said this role gave him "the opportunity to lead clients through both architecting and managing implementation of nextGen open source management and delivery platforms."
Prior to Red Hat, Vaughn worked for Ericsson as a Systems Integrator, focusing on Internet Protocol TV products. He started his tech career at Lockheed Martin, where he built his capabilities in Linux and became a certified administrator across multiple Unix platforms and networking environments.
"The key is his breadth of experience," said Wark, explaining why Vaughn's background makes him an essential addition to the NSS team.
Since coming to Nashville in 2016, Vaughn has engaged in opportunities with the Nashville tech community. He currently serves as a board member at the Greater Nashville Technology Council and the Chattanooga Technology Council, where his work is centered around creating more opportunity zones in rural communities. Since joining these boards, Vaughn has coordinated multiple coding camps for children in socially and economically depressed communities. Has also led the effort to include Trousdale County as a member of the Greater Nashville Technology Council. When not building or launching programming initiatives, he enjoys volunteering and spending time with his family on his farm near the Cumberland River.